The Lodge
The Lodge
Designed with the allure of the barn aesthetic, The Lodge, a 400 m² gatehouse, sits against a backdrop of deciduous woodlands at the entrance to a private 100 acre parkland estate in West Sussex. This extraordinary structure with the atmosphere and the quietness of a modern barn takes the traditional barn forward to another place.
It was not surprising that councillors on Chichester council twice threw out the modern proposals for a contemporary barn. The building sits away from the road on a wooded site on the edges of Kirdford near Petworth and to all intents and purposes is invisible to all but trespassers.
On the threshold of light and dark
The Lodge settles against the dark forest tree line, responding to the landscape with few windows to the rear, its façade provides the views. It is completely glazed at ground-floor level allowing the expanse of meadows and sky to bask the interior in daylight and linking the occupants to the outside.
But then the bedrooms upstairs have very few views, all except for the main bedroom which has a large picture window, this is a much more introspective space, shuttered and closed, sheltering a more private world. Here the light drops from a crack in the roof into the centre of the building and passes through internal glazed screens, into the stairwell and the bedrooms.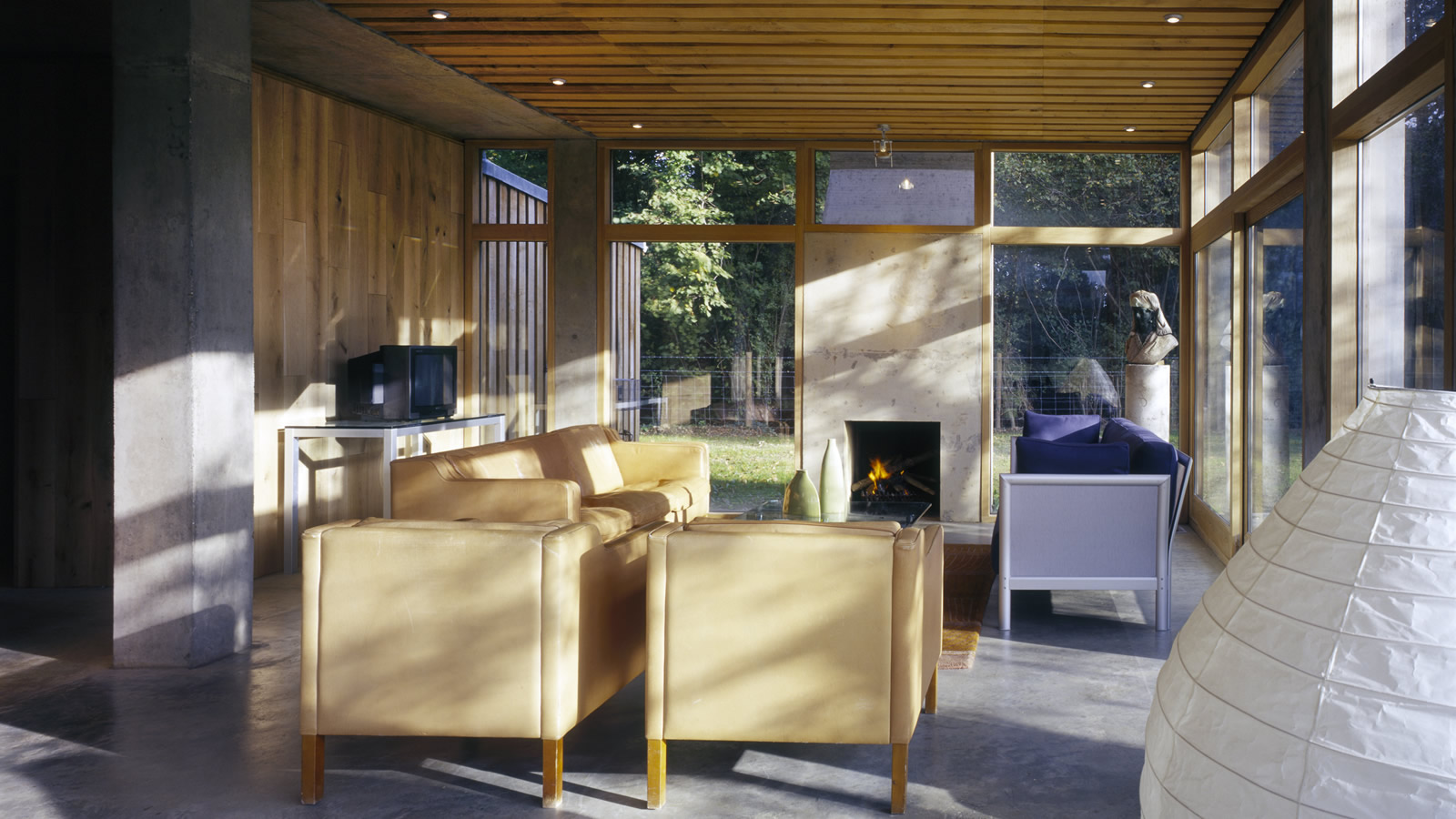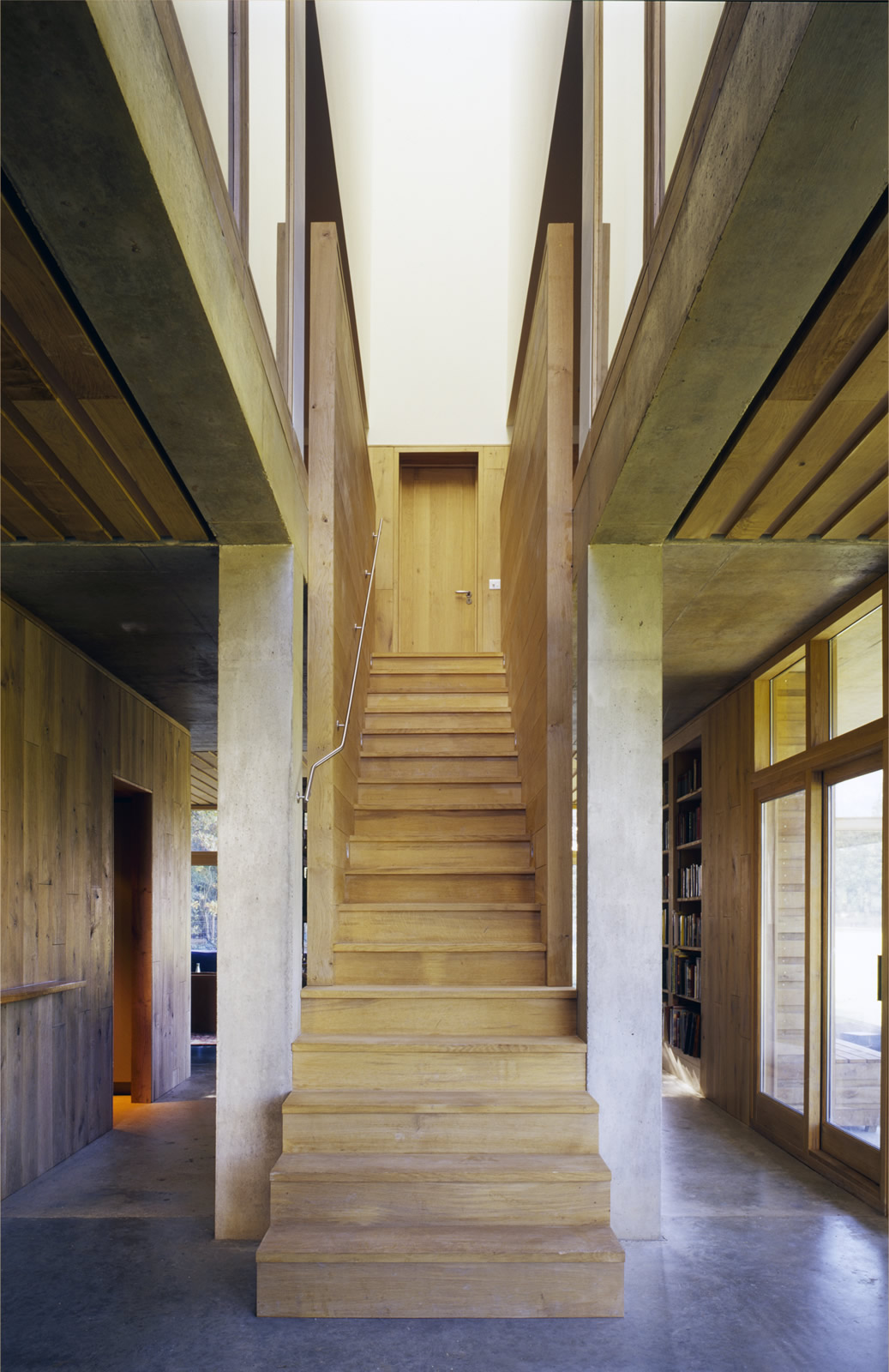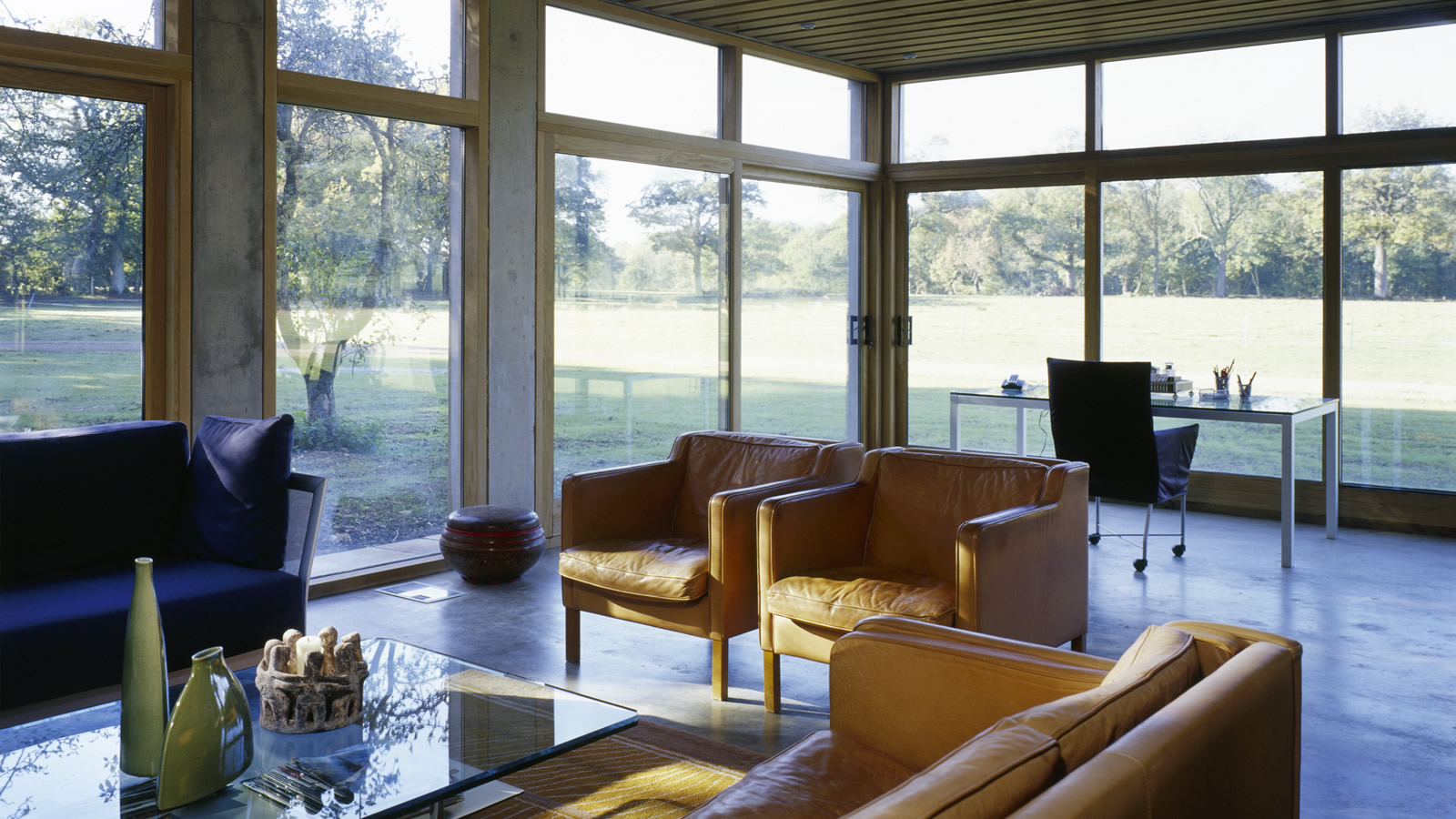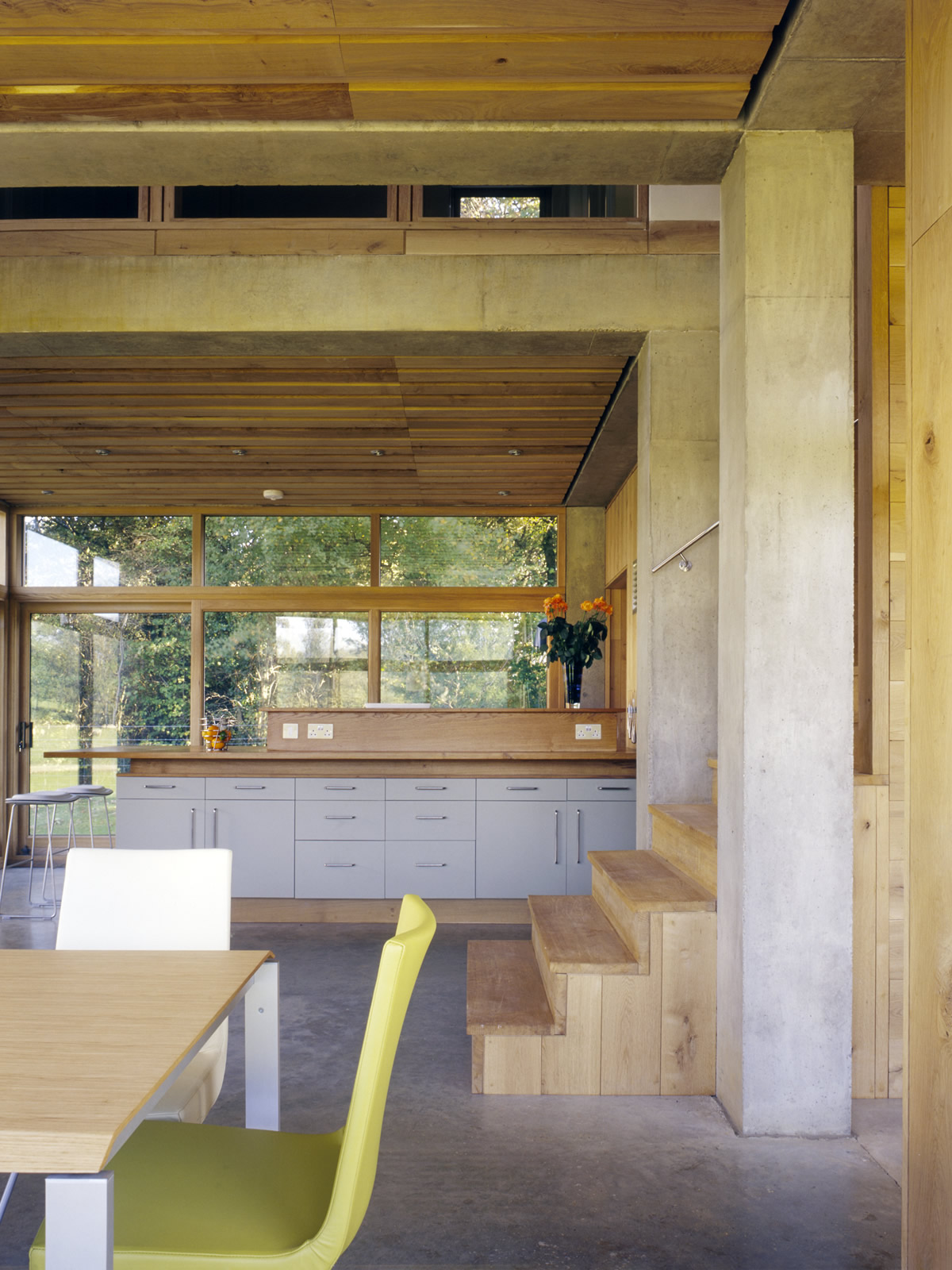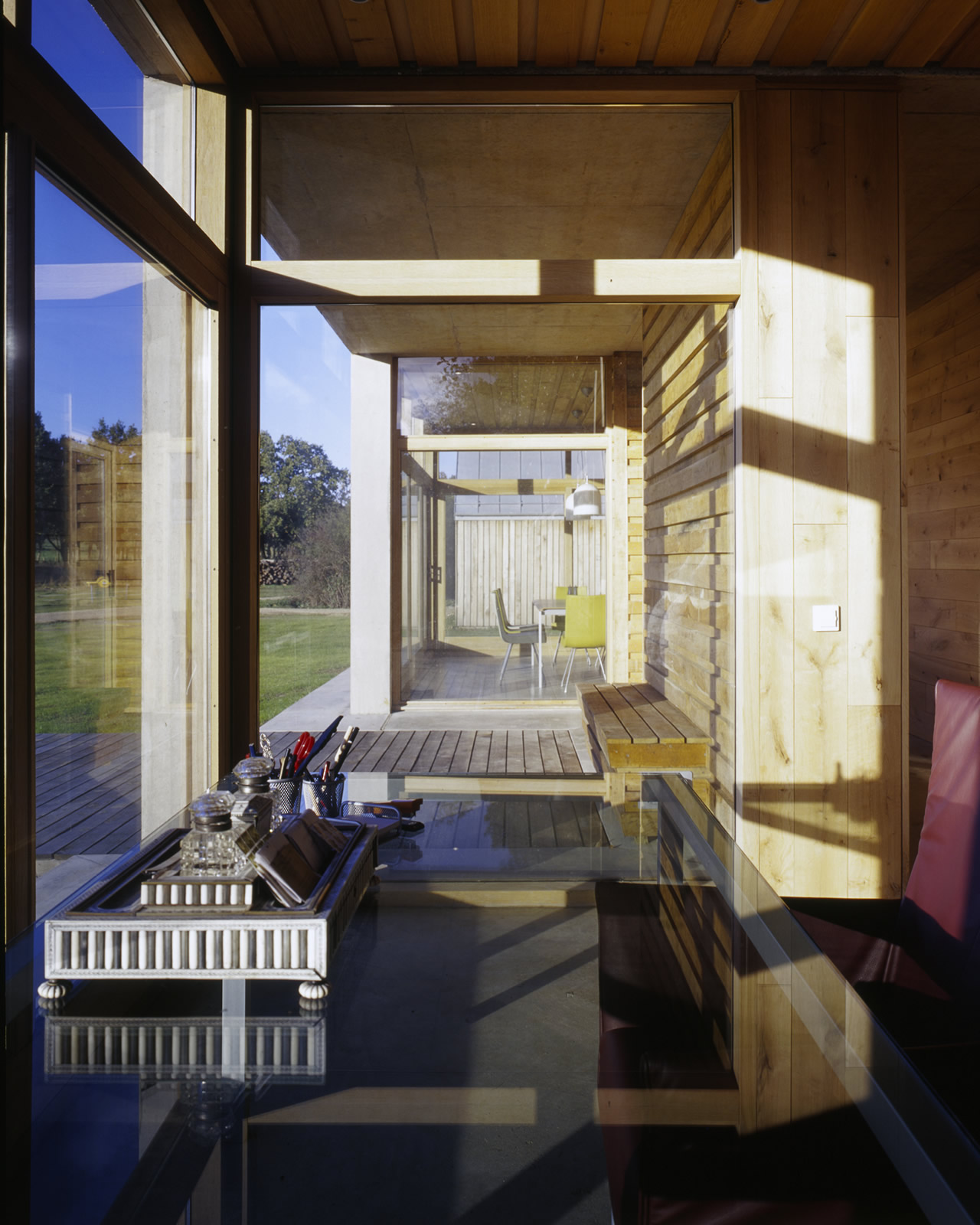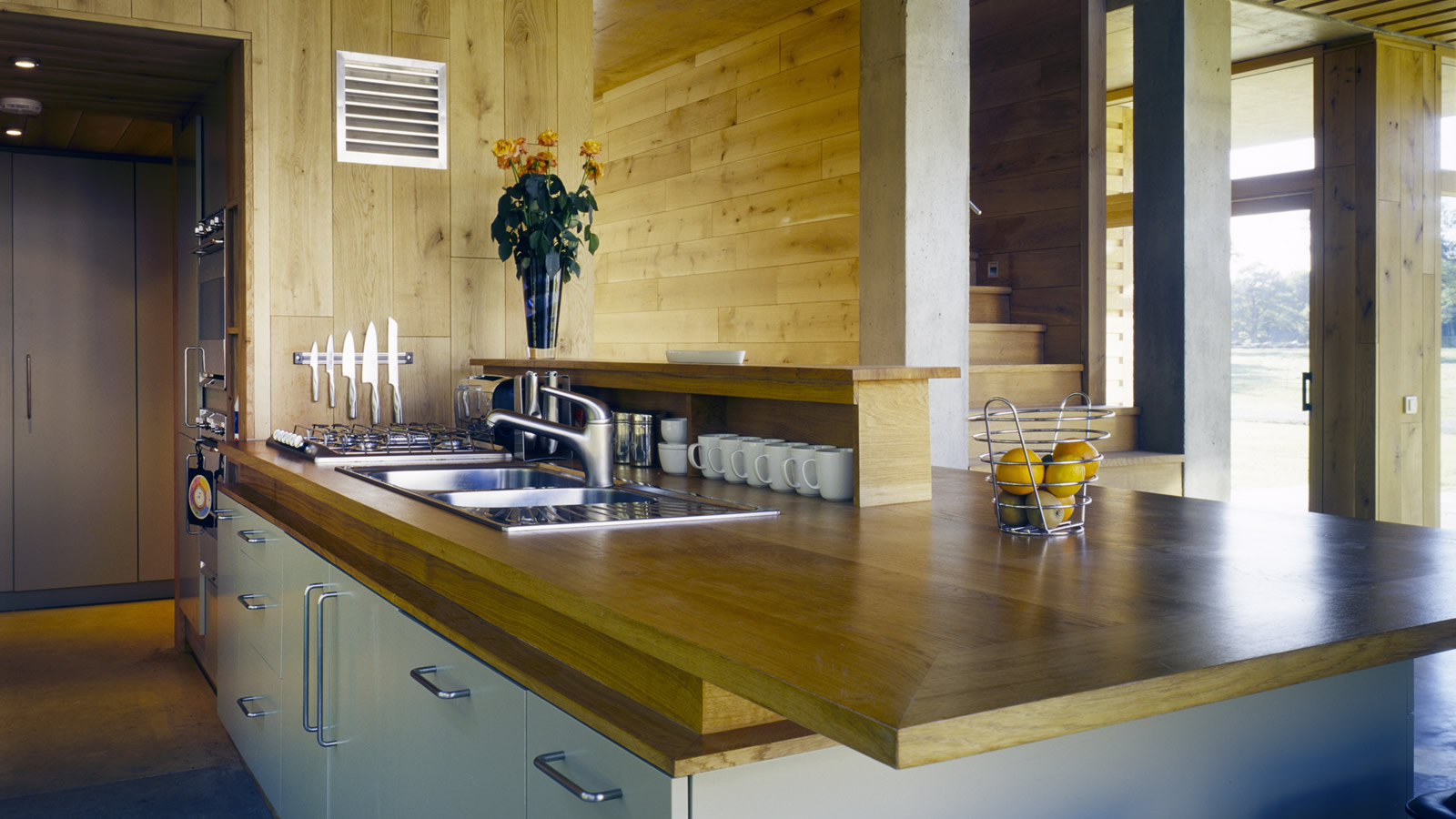 Maps & Plans
Whithust Park comprises of 100 acres of rolling parkland supporting woodlands, meadows, pastureland and gardens. The Lodge sits in the south-west side of the estate, close to a wooded copse.
Since 1999 the grounds and the estate of Whithurst have been developed using organic principles wherever possible, this is a unique area in terms of landscape conservation.
The aim of the Whithurst estate is to conserve the remote and tranquil character of the area by managing the park, and maintaining the woodlands for the future.
Residential Architecture
It all began in 1999 when Richard Taylor and Rick Englert purchased 100 acres of park and woodland in West Sussex to realise several ambitious of projects, which continue today.
In the beginning there was a 1950's cottage, the mission was to replace it with a domestic, new-build. This all sounds rather pedestrian, but as we now know the vision was far from this. The new house was to be a contemporary home; a barn with a very distinctive aesthetic, the purpose was to create a stopgap accommodation for the owners which could be rented out afterwards.
The time frame was two years to realise this ambitious scheme. What we see today is the result of tenacious lobbying after an inevitable planning rejection and it is encouraging that such a remarkable design project as the Lodge should have proceeded against the wishes of councilors who were concerned about the suburbanization of the countryside. It was turned down twice, despite being recommended by the planning officer and eventually went through appeal.
The Architect
James Gorst Ma (Cantab), Dip Arch, ARB, RIBA
Guild of Artworker
The House of Detention
Clerkenwell Close
EC1R 0AS, London
jamesgorstarchitects.com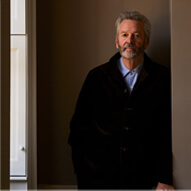 James Gorst has earned a reputation for sensitive and highly crafted work which has been evidenced in a number of national awards along with widespread publication in magazines and books at home and abroad.
For the last 20 years the focus of our work has been concentrated upon the intimate intricacies of the private house.
The Cast
Client
Richard Taylor and Rick Englert.
Architect
James Gorst Architects: James Gorst, Sandy Rendel.
Structural Engineer Contractor
Suppliers and Subcontractors
Building works AJM Interiors
Rheinzinc zinc roof Boss Metals.
Oak supply English Woodlands.
Oak windows Fairoak Timber.
Precast concrete Cranstone Concrete.
Steelwork and specialist metalwork Goddard
Engineering.
Decoration Mark Howells.
Joinery Terry Jones;
Electrical D Lane Electrical.
Under floor heating Leemick Services.
Readymix concrete RCM.
Carpentry R Rossall.
Reinforcement Shepperton.
Mechanical M Smith.
Vitral rooflight Elliots HPR.
Ironmongery Allgood.
The Specification
Cost analysis based on final account.
Substructure
Fondation/Slabs – £146.95/m²
Piles, cellcore concrete ground slab, DPM and insulation
Superstructure
Frame – £45.97/m²
Concrete frame and first floor slab. Also includes pre-cast concrete sills, column facial panels and in situ chimney.
Upper floors – £62.79/m²
Steel frame to first floor and roof.
Roof – £105.99/m²
Joists, insulation, breather membrane, boarding and metal roofing.
Rooflights – £29.55/m²
Double-glazed rooflight and controls as well as associated carcassing, boarding and metal flashing.
Staircases – £18.04/m²
Main oak staircases and guarding as well as painted alternate tread stair to attic.
External Walls – £147.55/m²
Air-dried aok boarding, battens, breather membrane, sheathing, insulation, softwood stufwork and metal flashings.
Windows – 104.26/m²
Includes all oak windows and glazed doors (fixed side-hung and sliding) to ground and first floors.
External Doors – £16.65/m²
External purpose-made oak doors.
Internal Walls and Partitions – £75.39/m²
Studwork partitions, oak panelling and glazed screen.
Internal Doors – £32.15/m²
Painted solid core and purpose made oak doors.
Internal Finishes
Wall finishes – £32.15/m²
Plasterboard, skin and decorations.
Floor finishes – £13.29/m²
Power floated screed, oak boarding and tiling.
Ceiling Finishes – £36.85/m²
Oak panels to ground floor ceiling. Plasterboard, skin and decorations elsewhere.
Fittings and Furnishings
Furniture – £8.41/m²
Services
Sanitary Appliances – £23.79/m²
Services equipment – £37.73/m²
Disposal Installations – £8.53/m²
Water Installations – £8.67/m²
Space heating/Air treatment – £52.36/m²
Electrical Services – £39.70/m²
Builders' work in connection – £10.82/m²
Preliminaries – £141.68/m²
External Works
Landscaping and Ancillary Buildings – £55,761
Includes total cost of garage as well as oak decking and oil and gas tanks.
Cost Summary
You can download the cost summary using this link.
Gross External Floor Area
Form of Contract and/or Procurement
The Reviews
Lodging and Appeal David Taylor

James Gorst had to overcome numerous obstacles to realise his contemporary design for Whithurst Park Lodge in Sussex. The result is a distinctive home with a "new barn" aesthetic. Nestling deep in the rolling West Sussex countryside, beyond…
Whithurst Park Cottage Mark Luscombe-Whyte

Among the most beautiful of English reinterpretations of the barn aesthetic is James Gorst's Whithurst Park Cottage in the county of West Sussex. Set to one side of extensive parkland, with forestry directly behind it, the house was commissioned…
The Structure Chris Boydell, Alan Conisbee & Associates

The use of exposed fair-faced concrete columns on the ground floor provides stability, visual purity and an open-plan layout. The potential problems of damp-penetration and cold-bridging associated with solid concrete construction, were…
Night and Day Dinan Hall

This is a story about a good modern house. And because this is England, that means the story must start with the inevitable planning rejection. "It's like the wart on the neck of an elderly vicar" was…
Two-storey detached house, working details Susan Dawson

The construction of this two-storey detached house is clearly expressed on the outside. The ground floor is a cast in situ concrete frame with glazed areas between the outer concrete columns; the external faces of these columns…